Whether it is believable or not, currently, disposable e-cigarette products are significantly satisfying more vapers' needs and regular vapes, such as mods and vape pods are taking a backseat. These pre-charged and pre-filled vaping devices can offer so much more flexibility than traditional cigarettes or even a reusable vape pod. The best disposable vapes are designed to mimic the experience of smoking but much less hassle. So the disposable e-cigarette products can be a very solution for someone who try to quit smoking or is tired of vaping conventional vape products.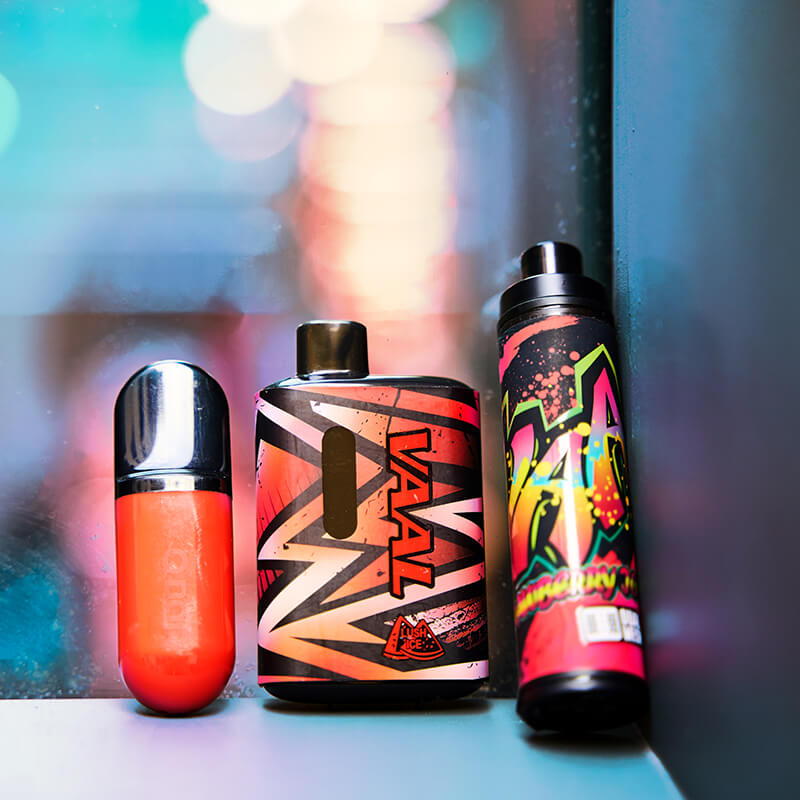 What is a disposable vape?
Disposable vapes are typically small devices with pre-filled e-juices. A type of e-cigarette designed to be used one time, only. They are discarded when it runs out of charge or e-liquid. They are designed to mimic the look and feel of combustible cigarettes. These are sometimes referred to as "cigar-likes" (From E-Cigarette, or Vaping, Products Visual Dictionary by CDC)
https://www.cdc.gov/tobacco/basic_information/e-cigarettes/pdfs/ecigarette-or-vaping-products-visual-dictionary-508.pdf
Also, the subtle but important characteristic of your best disposable vape products is that there are not so many complicated installing processes. There's no need for them with refillable cartridges, e-liquids, and coils, which requires more investment and more knowledge than a disposable e-cigarette vape device.
A disposable vape works only by simply inhaling from the draw-activated mouthpiece. There's no button press and you don't have to adjust the airflow and output of the device. The installed battery will be pre-charged so that you can discard it when the e-juice run-out.
Why the disposable vapes are so popular?
● Available at a low price
Unlike conventional e-cigarette products, extra components or tools are not useful to the disposable e-cigarette products. Compared to that, the major benefit of disposable vape devices is being a very cheap solution for the vapers who want to try different kinds of flavored e-juice easily. If you are someone who wants to get a better vaping experience but has limited budget, the disposable e-cigarette products are the best solution for you. You can expediently buy and use them without breaking the bank. Generally, the most disposable vape pens are able to hold more than 2ml e-liquid capacity, which can offer approximately 500 puffs. The buyers can enjoy the taste carefully and find the best disposable vape device for them. And the terrific part is that they will deliver you the same utility until they are empty. 
● Easy-to-use
The big difference between the regular vape and disposable vape is that the latter is less complicated, and by far easier to use. With a regular vape, you have parts and attachments to replace and maintain, and have to buy various of e-juice if you want to try different flavors. For novices, these parts add invisible difficulties to the use of regular e-cigarette products. Enthusiast with wide experience of various vaping systems understands the feeling of handling fairly large and heavy vape mod systems throughout a long inhalation process. For a disposable e-cigarette product, you do not need to change any settings or install any attachments, and can immediately get a ready-to-use disposable vape product after opening the package. You don't need to fill the e-liquid or charge the battery. Most of them have no buttons, so you can inhale the mouthpiece directly and satisfy yourself.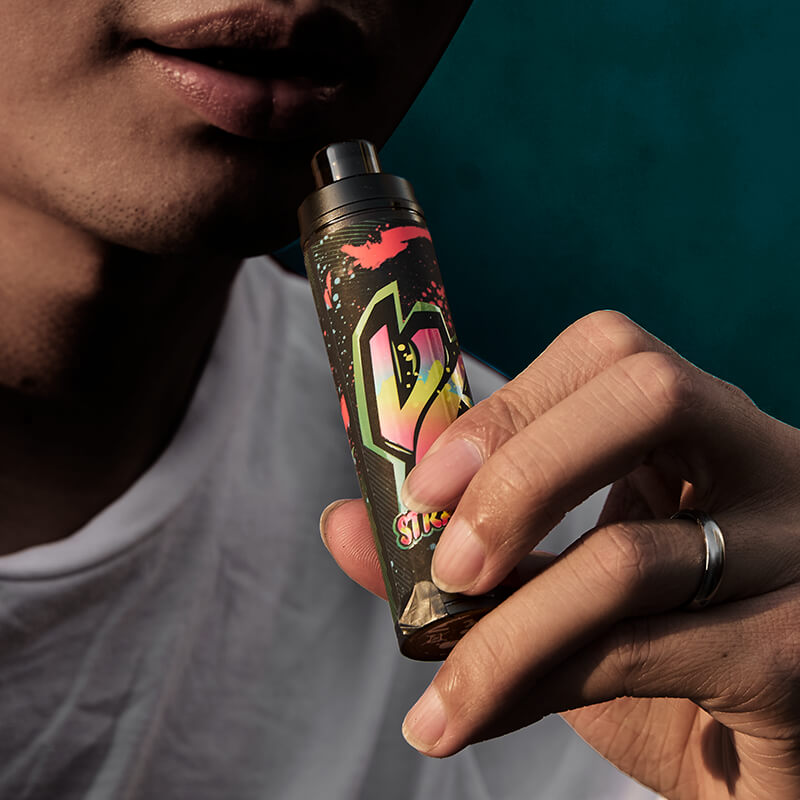 ● Portable design 
There's an obvious point for the disposable vape devices which comparable to the traditional e-cigarette devices is that the disposable vape devices are much more convenient to carry around. While disposable e-cigarette products come in a variety of shapes, such as boxes, pens, and even bottles, the features of the best disposable vape product mean that it will not be too heavy on its own. What you only need to do is to put it slightly in your pocket, and no matter whether you would like to have a journey or go to a party, it will not be a burden to your entourage.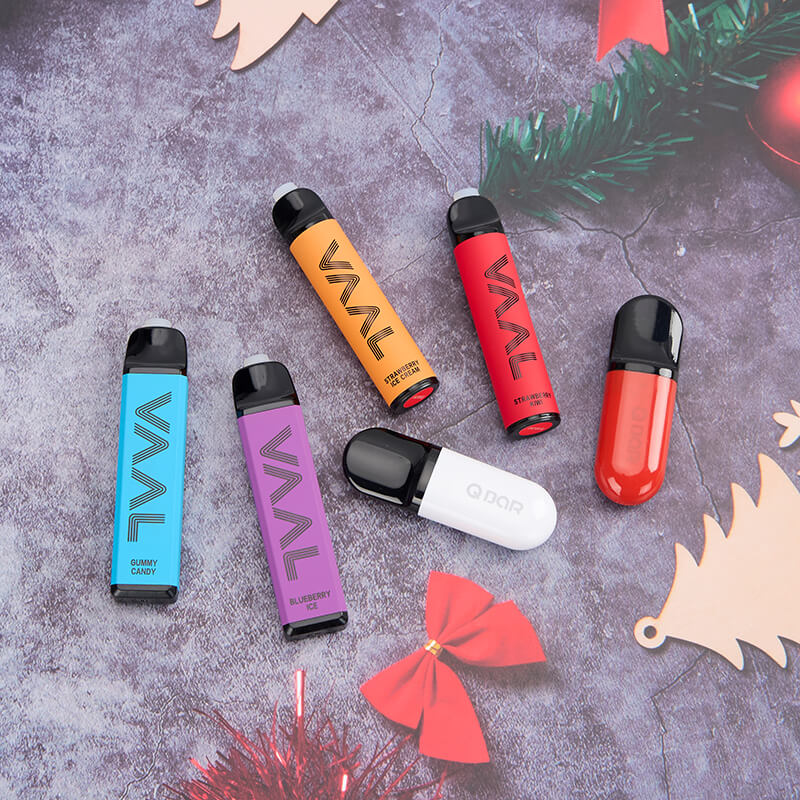 ● Multiple flavors of e-juice
With the disposable vaping market growing, there are more great flavors when it comes to disposable vape products. From refreshing fruit, sweet desserts, and soft drinks to tobacco, and everything in-between. For beginners who are just getting into vaping, it will take some time to find their favorite e-juice flavors. Then the disposable vape can be a great choice to try different flavors, which can offer various flavored tastes and a low cost at the same time.
● User-friendly
Nowadays, the popularity of smoking cigarettes has declined. More and more people consider that smoking is kind of out of fashion. What's more, they take care of their own health. Disposable vape devices do not produce tar or carbon monoxide, both of which are the most harmful ingredients in cigarette smoking. And it is confirmed that vaping is 95% less harmful than smoking. So it will be satisfying for traditional smokers, vapers, or even vaping beginners to enjoy the vaping experience without going through the complex process like firing or e-liquid filling. And there are wide selections for you to choose the best disposable vape. No matter the novitiates of vaping or vapers who are used to vaping in the way of MTL(Mouth to Lung) or even DL (Direct Lung), they can find the best disposable e-cigarette pen which will be suitable for their needs. What they only need to do is to unbox the package of the disposable vape product and inhale this ready-to-use product. 
● Discreet and Odorless
Among the advantages we mentioned before, disposable e-cigarette products are safer and healthier than smoking. Vapers don't have to be worried about leaving a bad smell behind in public and causing displeasure for others. People can mainly use it for the reason that it doesn't create any odor when you are in a group of people or a public occasion. You can have a clean puff of the vape pen without having the odor of it on your hands or clothes. In addition, these disposable vape pens are sleek and compact. So you can hold and use them in such a way that no one notices.
After having a detailed understanding of disposable e-cigarettes, how to find the best disposable vape for you? 
We've listed 5 of the most classic disposable vape products from Vaal, so whatever specifications you're looking for, you should find something that you'll love below.
1. Vaal Q Bar
The most eye-catching point of Vaal Q Bar should be its petite size and unique shape. 28.5g weight and 10 centimeters length make it can't be more convenient to carry around. However, with such a small body, Vaal Q Bar could even offer you up to 500 puffs of pure and smooth taste. As can be seen from the article 'How a Celebrity is Quitting Smoking', Kelly Vedovelli decided to give up smoking and used Vaal Q Bar with different Nicotine Salt levels from 0% to 1.7% as a switching method. For someone who wants to quit smoking and looks for some alternative products, Vaal Q Bar is the best disposable vape product to choose.
It comes in a vast array of different flavors, including Aloe Blackcurrant, Cotton Candy, Peach Mango, Mixed Berries, Strawberry Ice Cream, Milk Banana, Tobacco, Vanilla Coke, Energy Drink, Strawberry Lime, Watermelon, and Bubble Gum.
Find more details about Vaal Q Bar here.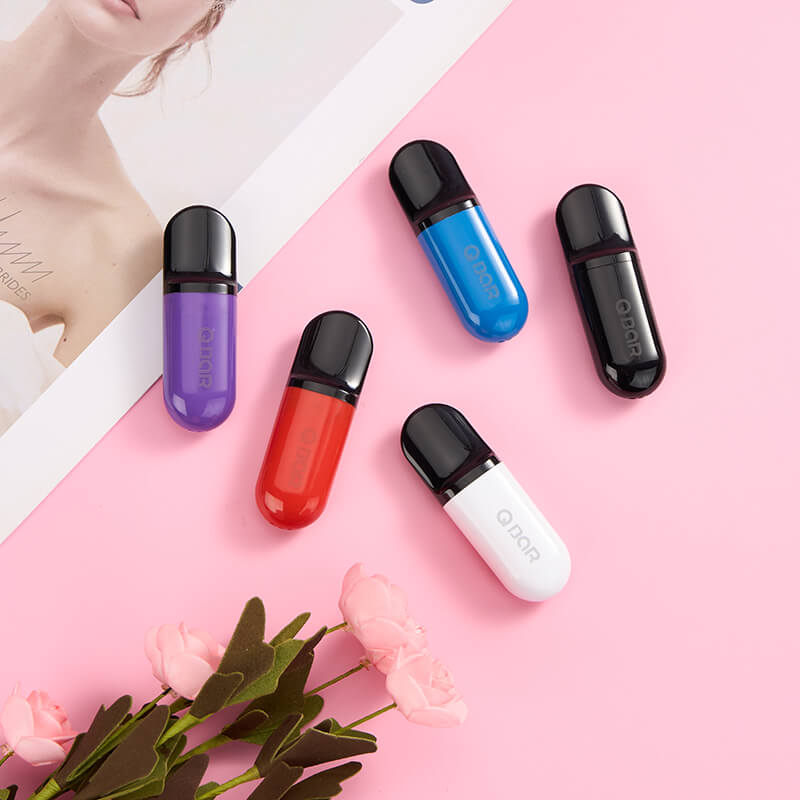 Product Specification
Size: 77*25*17mm 
E-liquid capacity: 2.0ml 
F-Puffs: up to 500 
Nic. strength: 1.7% 
Battery capacity: 400mAh 
Coil resistance: 1.2ohm 
2. Vaal 600
Vaal 600 disposable vape device displays a stylish crystal clear appearance. Combined with a 2ml e-juice capacity and a built-in 350 mAh battery, you can enjoy the tasty vaping experience of around 600 puffs. Each one comes prefilled with 17mg (1.7%) of nicotine salt e-liquid, which enjoys extreme popularity in EU areas, especially France, Italy, the UK and Germany.
Vaal 600 has a huge range of flavors to choose from Tobacco, Strawberry Kiwi, Peach Mango, Mixed Berries, Milk Banana, Mango Ice, Blueberry Ice, Orange Ice, Pineapple Ice, Aloe Grape, Mint, Double Apple, Strawberry Ice Cream, Lush Raspberry, Lush Ice, and Gummy Candy.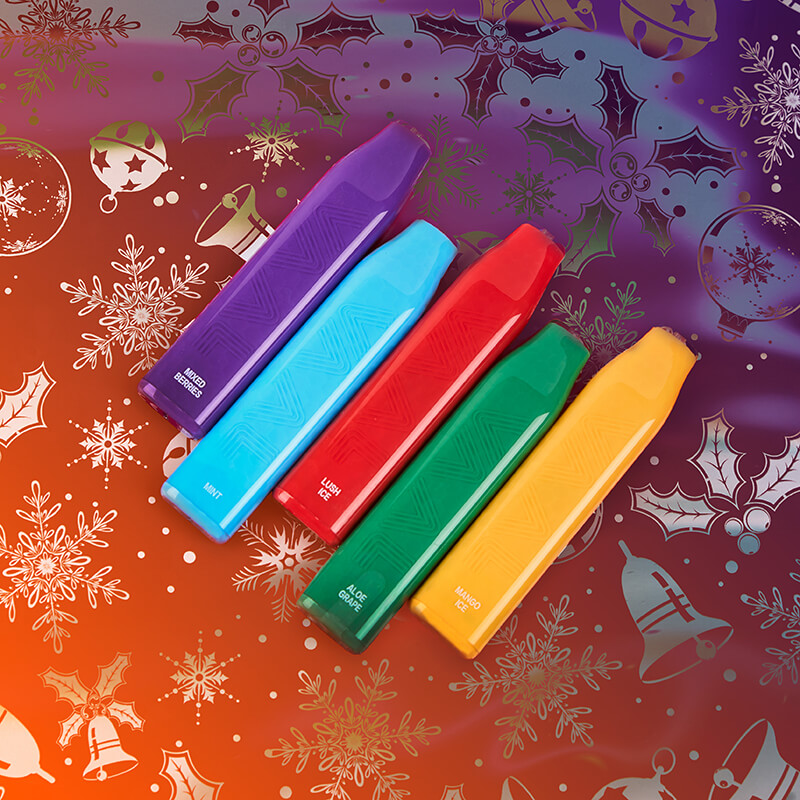 Product Specification
Puffs: up to 600 
Size: 73*23*707mm 
Battery capacity: 350mAh 
E-liquid capacity: 2.0ml 
Coil Resistance: 7.20. 
Nic. Strength: 7.7%
3. Vaal 1600C
Unlike the regular disposable vape, Vaal 1600C is a rechargeable and changeable disposable vape product which features an 850mAh integrated rechargeable battery and a replaceable pod with 4.5ml pre-filled e-juice. As a rechargeable and changeable disposable vape device, you only need to change the flavored pod and charge the battery when it runs out. It can be the best disposable vape device for you to save more cost.
Vaal 1600C provides users with 20 flavors, including Mixed berries, Strawberry Ice Cream, Guava Granadilla Ice, Lush Ice, Ice skittles, Tobacco, Pineapple Ice, Energy Drink, Soul Mango, Strawberry Kiwi, Double Apple, Gummy Candy, Aloe Grape, Mint, Blueberry Ice, Mamba, Peach Mango, Pina Colada Rum, Orange Ice and Milk Banana.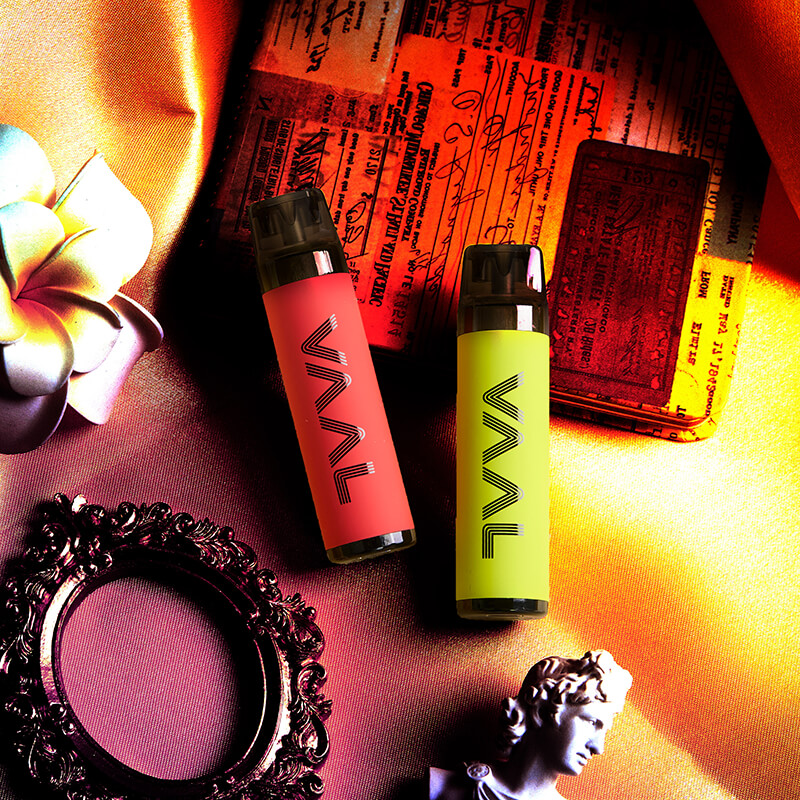 Product Specification
Size: 23.0*94.0mm 
Pod capacity: 4.5ml (replaceable) 
Puffs: up to 1600 
Nic. strength: 5%, 3%, 1.7% 
Battery capacity: 850mAh 
Charge: USB-C Charge 
Coil resistance: 1.2ohm
4. Vaal E5000
Vaal E5000 is a box-like disposable vape device from Vaal, which uses Widewick™ wicking technology to provide users a pure taste in each puff. Equipped with 12ml large e-liquid capacity and rechargeable 650mAh battery, Vaal E5000 disposable vape kit can offer up to 5000 puffs and provide vapers with a long-lasting enjoyment for a whole week. Its 1.2 ohm mesh coil could deliver the smooth taste of e-juice. Besides, the design of Vaal E5000 disposable vape is akin to street art, the gradation of colors and bold use of color patterns attracted attention. For someone who love Graffiti, Vaal E5000 will be their best disposable vape device.
Vaal E5000 disposable vape kit provides 18 flavor choices which consist of Lush Ice, Ice Skittles, Lush Raspberry, Strawberry Ice Cream, Cotton Candy, Mango Ice, Mint, Aloe Grape, Blueberry Ice, Blue Razz, Mixed Berries, Orange Ice, Pina Colada, Pineapple Ice, Strawberry Kiwi, Banana Ice, Tobacco, and Energy Drink.
Find more details about Vaal E5000 here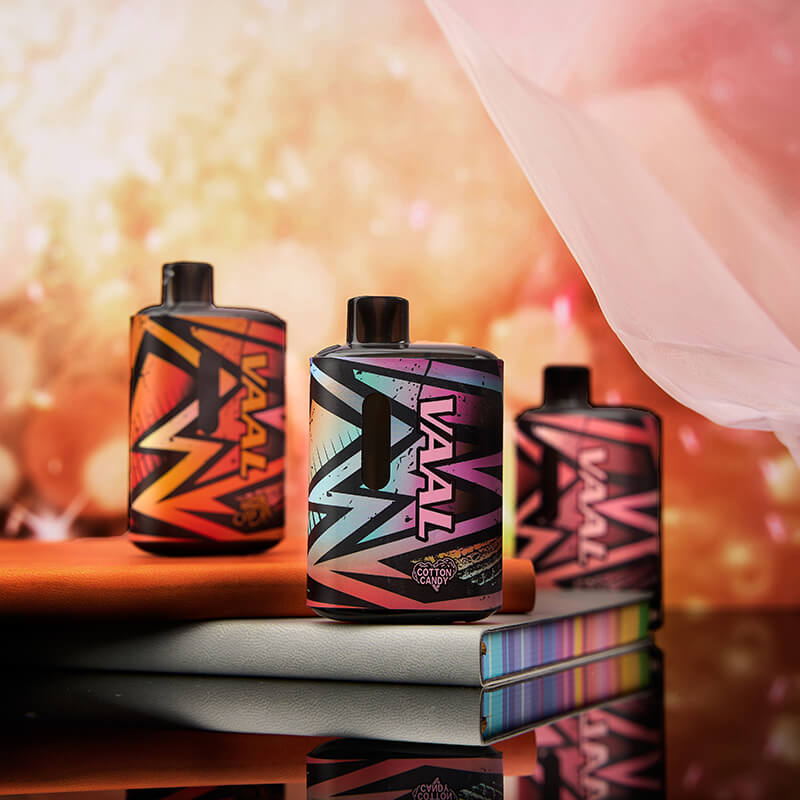 Product Specification
Size: 82.5*49*19mm 
E-liquid capacity: 12ml
Puffs: up to 5000
Nie. strength: 5%, 3%, 1.7%
Battery capacity: 650mAh (rechargeable) 
Charging: DC 5V/0.5A (USB-C)
Coil resistance: 1.2ohm (mesh)
5. Vaal Max
Sub-ohm vaping is a style of vaping that refers to vaping with a coil which resistance below 1.0 ohm. The Vaal Max disposable vape pen as the first real sub-ohm DL disposable vape pen in the disposable vape market, pairs a sizeable 8ml vape e-liquid capacity and 0.7 ohm dual mesh coil which gives you both rich flavor and a satisfying throat hit. Powered by an internal 850mAh battery, its pre-filled 17mg nicotine salt e-liquid can be absorbed in a high-speed rate which will excite vapers' enthusiasts.
The Vaal Max disposable vapes are available in 16 flavors, which contain Rainbow sugar, Watermelon Ice, Energy Drink, Mixed berries, Strawberry Kiwi, Aloe Grape, Breeze, Blue Raspberry, Gummy Candy, Strawberry Ice Cream, Pina Colada, Fruity Hawaii, De'lo Lychee, Tropical Delight, Sour Mango, and Nana Cobbler.
Find more details about Vaal E5000 here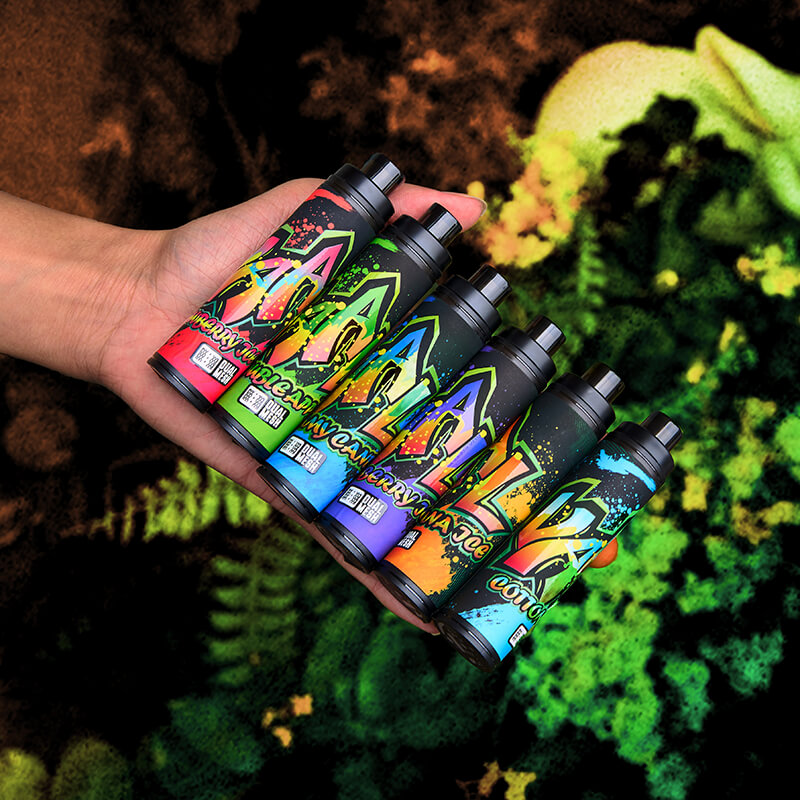 Product Specification
Size: 25mm*104mm 
Battery capacity: 850mAh 
E-liquid capacity: 8ml
Coil Resistance: 0.7ohm (dual mesh)
Nic. Strength: 1.7%/1.2%
Charging: DC 5V/0.5A(USB-C)
About VAAL
VAAL is a new but pioneering vaping brand, that specializes in the manufacture and wholesale of the disposable pod system. Backed by years of experience in the vaping industry, we aim to help our customers switch from smoking to vaping with easy and convenient disposable pods. We have different types of disposables from 500 puffs to 10, 000 puffs including sub-ohm dl disposables, rechargeable disposables, airflow adjustable disposables, etc. Check out to see the VAAL disposable categories.