There are so many different shapes of disposable vape devices in the market. Besides pen-style disposable vape devices, do you know what other popular disposable vape design style are? Yes, the box-like disposable vape. Let's check out the VAAL E5000 vape device by VAAL brand, which designed with a box shape.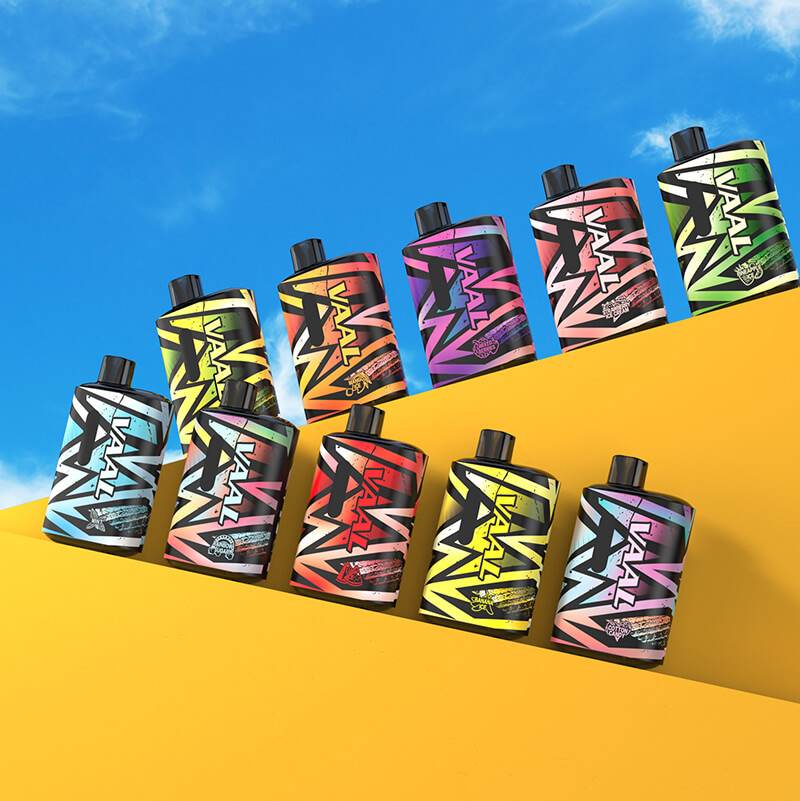 What makes VAAL E5000 special
Besides its attractive patterns with bold use of gradient colors, VAAL E5000 is equipped with prefilled 12ml large e-liquid capacity which can offer you up to 5000 puffs long lasting vape pleasure. Powered by 650mAh rechargeable battery, you can enjoy VAAL E5000 smoothly until the last sip of e-liquid in the device.
VAAL E5000 uses a 1.2 ohm mesh coil, coupled with innovative Windewick™ wicking technology to provide you with a superior pure taste.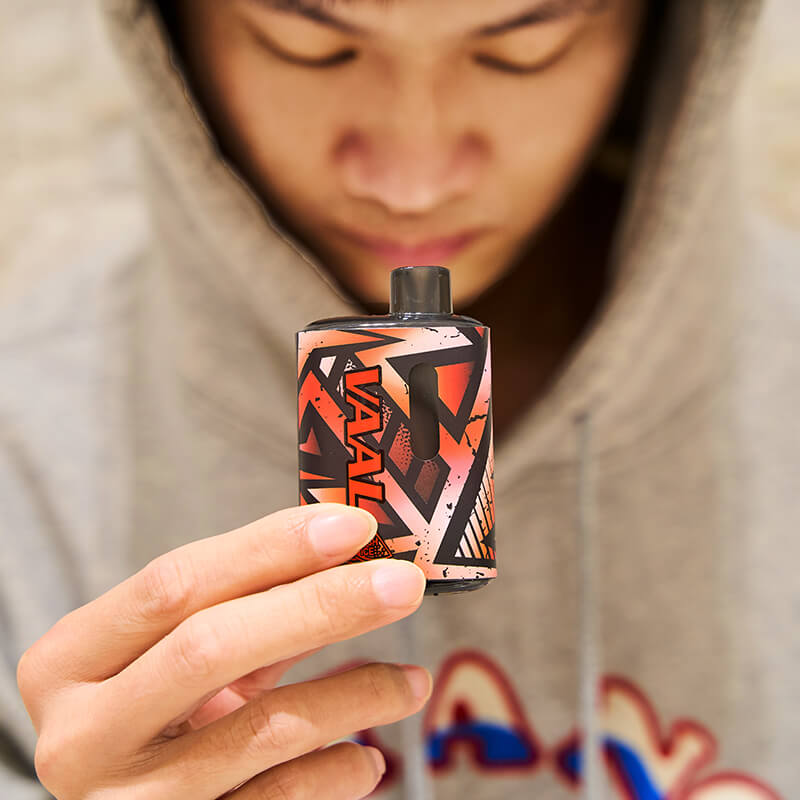 Product Specification
Size: 82.5*49*19mm
E-liquid capacity: 12ml
Puffs: up to 5000
Nic. strength: 5%, 3%, 1.7%
Battery capacity: 650mAh (rechargeable) 
Charging: DC 5V/0.5A (USB-C)
Coil resistance: 1.2ohm (mesh)
If you have interest in our products, you can buy Vaal 1500 here. What flavors can choose from
Vaal E5000 disposable vape kit provides 18 flavor choices which consist of Lush Ice, Ice Skittles, Lush Raspberry, Strawberry Ice Cream, Cotton Candy, Mango Ice, Mint, Aloe Grape, Blueberry Ice, Blue Razz, Mixed Berries, Orange Ice, Pina Colada, Pineapple Ice, Strawberry Kiwi, Banana Ice, Tobacco, and Energy Drink.