When it comes to quitting smoking, many people find that it can be an exceedingly difficult and challenging process. This is because cigarettes are highly addictive, due to the presence of nicotine and other chemicals in them.
In addition to this, there are numerous social, emotional, and psychological factors that can make quitting even harder. When many smokers feel stressed or anxious, they may turn to cigarettes as a way of releasing these negative feelings. Moreover, many people become dependent on smoking as a social activity, so quitting can seem like losing an important part of their lives.
Yes!!! Quitting smoking isn't easy!
Despite these difficulties, there are numerous resources and accessible techniques that may assist, a french celebrity, Kelly Vedovelli appears to have achieved a simple and efficient technique to completely cease smoking. Then how did she do it?
Who's Kelly Vedovelli?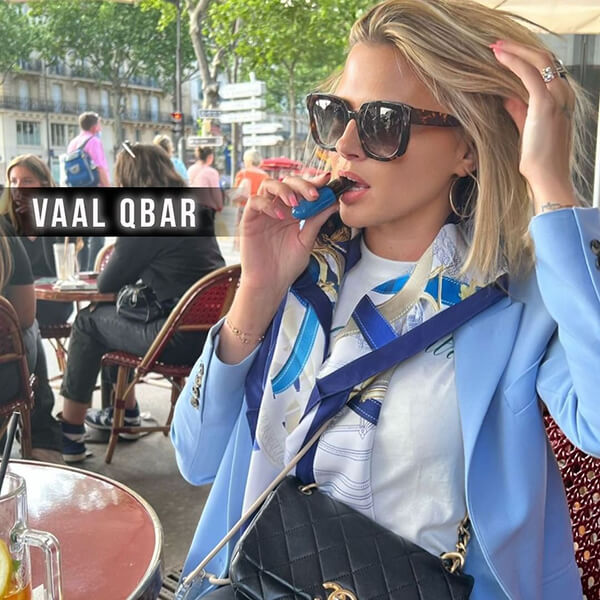 Kelly on Instagram
Kelly Vedovelli was born in 1990 and is recognized for her mixing skills. Before becoming a DJ, Kelly studied make-up artistry.
Thanks to her talents, Kelly began working in the event industry, where she worked for several years. When the Canal Football Club program being filmed, her life took a significant turn. Kelly, who was positioned immediately behind the presenter, drew attention to herself and was quickly hired by Maître Gims, who asked her to appear in his video Bella. The video clip helped launch her career, and she was soon signed with a modeling agency.
She collaborated with another french celebrity, Loana, on an advertising campaign for Gifi, which remains one of Kelly's most important agreements. Besides fashion, the young woman has another passion: music. As a skilled DJ, she performs at several VIP events for many years. She then committed full-time and attracted the eye of Cyril Hanouna, who hired her as a musical ambience since 2017 for his program 'Touche pas à mon poste'!
How to Successfully and Smoothly Quit Smoking According to Kelly Vedovelli?
We recently saw her on the program TPMP (Touche Pas A Mon Poste) discussing her decision to give up smoking and how she intended to accomplish it. Click to watch the full video.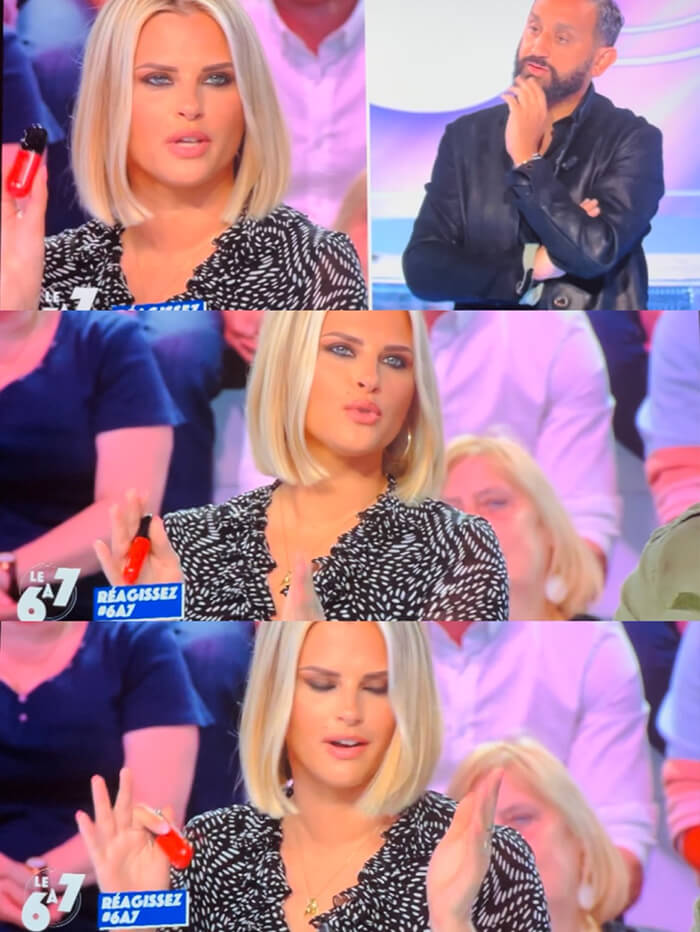 Kelly began by switching from cigarettes to a less harmful alternative, such as a disposable vape device. She's using a Vaal QBar, which is a disposable vape device with several Nicotine Salt levels available from 0% to 1.7%, making quitting easier and smoother. 'E-cigarettes are sometimes called "e-cigs," "vapes," "e-hookahs," "vape pens," "electronic nicotine delivery systems" or "ENDS." Using an e-cigarette is sometimes called "vaping."'(From Adult Smoking Cessation—The Use of E-cigarette by CDC)
Vaping do not burn tobacco directly. So vapers will not inhale the levels of chemicals that can cause diseases in people who smoke conventional cigarettes.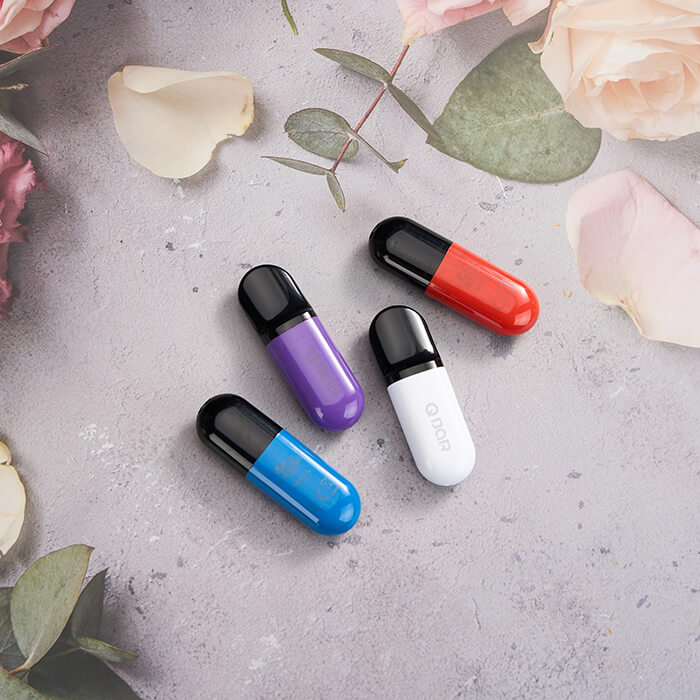 She then made some minor, yet significant adjustments to her life, such as changing her hair style and sleeping habits.
These modifications provide her more areas, which also conveys a sense of brightness and ease.
Why So Many Celebrities Smoke?
Celebrities lead very stressful live. In addition to the loss of privacy, they're constantly in the spotlight and under scrutiny from the public. It's no wonder that many of them turn to smoking cigarettes to help deal with the stress.
Cigarettes can provide a brief respite from the pressures of celebrity life. They can help celebrities feel more in control, and give them a boost of energy that allows them to keep going despite the demands on their time and attention.
At the same time, however, smoking comes with its own set of risks. It can damage the body and increase the risk of certain diseases such as lung cancer and heart disease.
It's not a good idea to quit smoking violently, and it may do more harm than good. That's why disposable vape devices are such an appealing option, unlike regular e-cigarettes, which are simple to use, no hassles, and do not require recharging or refilling, making them the ideal choice for busy people like celebrities.
We, Vaal, wish Kelly the best of luck as she continues to battle with this awful and hazardous habit known as cigarettes.
Vaal - The E-Cig Ready to Vape