Summer is becoming hotter, and we've been experiencing high temperatures for the last few weeks. Are you ready for a seaside vacation? Of course, you will not forget your vaping devices. Disposable vape with the main point of convenience should be your first choice. Besides, what other features of the disposable vape do you need? 
Large puffs
How many puffs do you often take outdoor? At least more than 1000 puffs, I believe. So a massive puffs disposable vape device with a large e-liquid capacity is needed. It can save a lot of space in your luggage but ensures your all-day vaping journey.
Rechargeable battery
Will you worry about running out of battery when you go outside? An internal rechargeable battery can solve your problem.
1. Vaal EB5500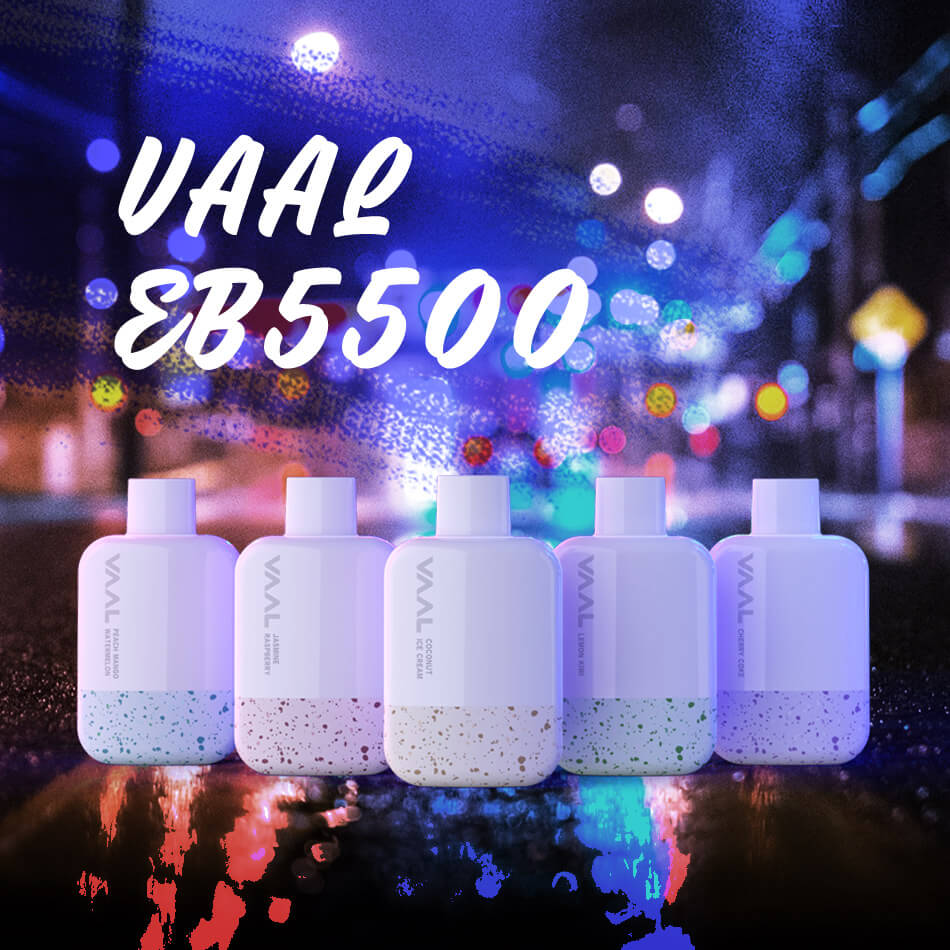 The new Vaal EB5500 , as one of Vaal long-lasting disposable vape pods, comes with 12ml large e-liquid capacity can provide you approximate 5000 puffs of whopping cloud. The innovative Widewick™ technology ensures plenty of taste with every puff. Equipped with 900mAh rechargeable battery, you can enjoy a pleasant vaping journey anytime and anywhere.
Product Specification
Size: 49.5mm*23.5mm*86mm
E-liquid capacity: 12ml
Puffs: up to 5000
Nic. Strength: 1.7%/1.2%
Nic.salt: 5% 4%, 1.7%
Battery capacity: 900mAh
Charging: USB-C (DC 5V/0.5A)
Coil resistance:1.2ohm (mesh)
Find more details about Vaal EB5500 here.
2. Vaal 1600C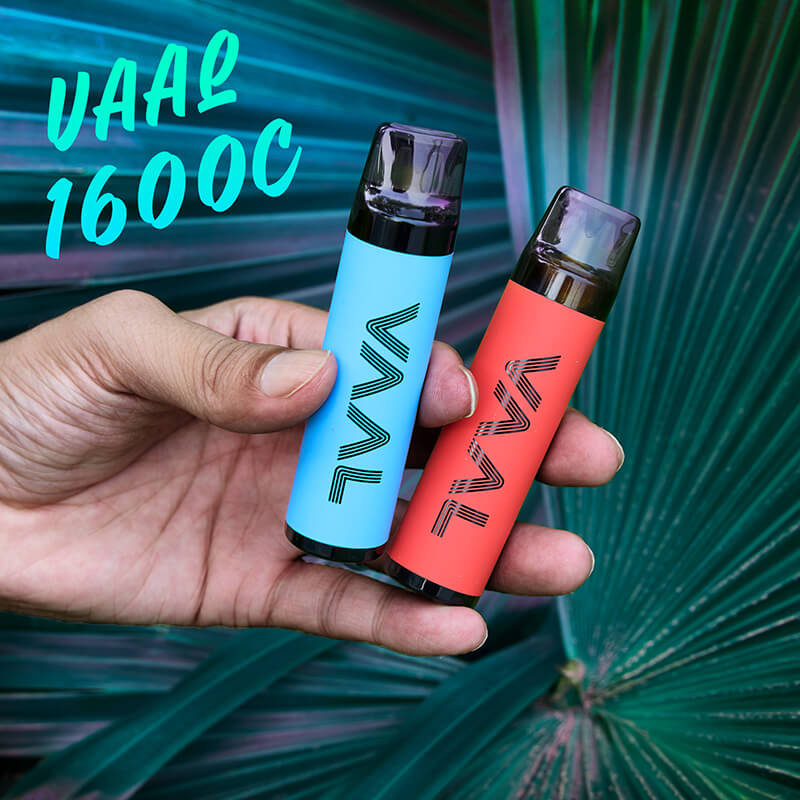 The Vaal 1600C disposable kit contains an 850mAh integrated rechargeable battery and a replaceable pod with 4.5ml prefilled e-juice. With its cylindrical design, it could be convenient for users to take it out. There is a variety of flavors for VAAL 1600C to choose from, you can always find your favorite flavored e-juice at any time.
Product Specification
Size: 23.0*94.0mm 
E-liquid Capacity: 4.5ml
Puffs: Up to 1600 
Nic. Strength: 5%, 3%, 1.7% 
Battery Capacity: 850mAh 
Charge: USB-C Charge 
Coil Resistance: 1.2ohm
Find more details about Vaal 1600C here.
3. Vaal EP3500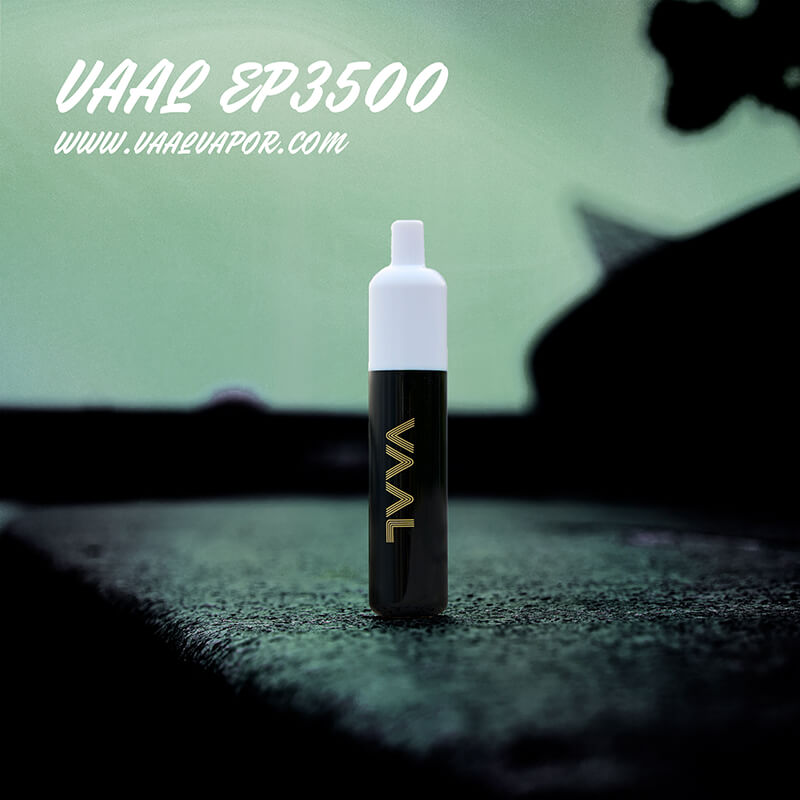 The Vaal EP3500 disposable vape pen, one of the newly launched Vaal products, is built with innovative Widewick™ technology and comes with a 1.4ohm mesh coil. 8ml prefilled e-juice will offer you about 3500 puffs of excellent vaping experience. The 400mAh rechargeable battery ensures that you can enjoy the smooth taste and no need to worry about running out of battery.
Product Specification
Puffs: up to 3500
Size:φ24mm*119mm
liquid capacity:8.0ml
Coil resistance:1.4ohm(mesh)
Nic.strength:5%, 4%, 1.7%
Battery capacity:400mAh
Charging: USB-C (DC 5V/0.5A)
Find more details about Vaal EP3500 here.
4. Vaal E5000-DL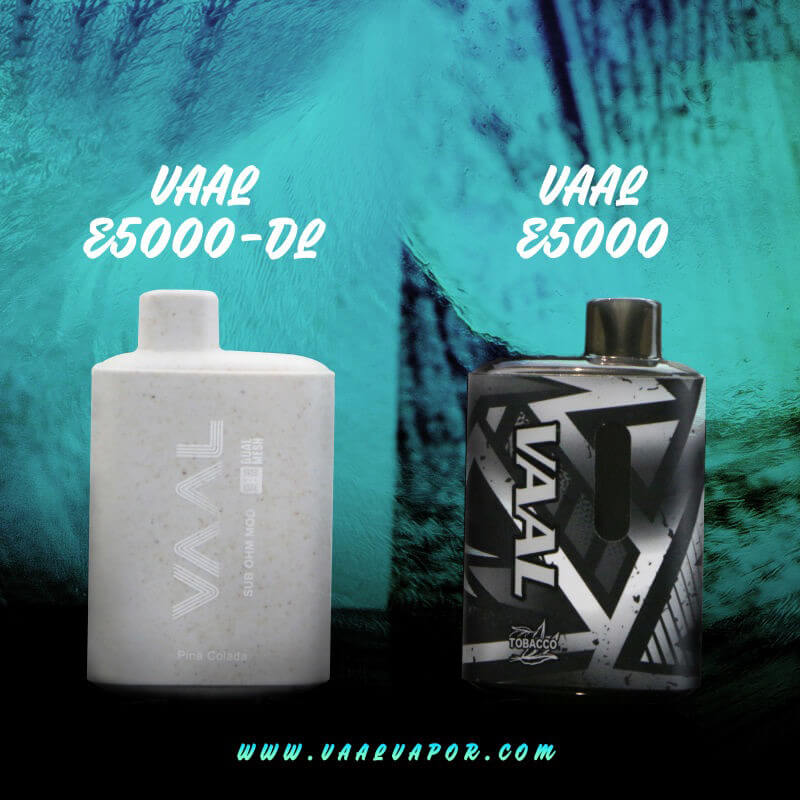 As one of the most welcomed disposable vape boxes, Vaal E5000 has received a lot of attention. Do you know it also has a Vaal E5000 that can use a direct-to-lung vaping method? 
Vaal E5000-DL is a rechargeable disposable device, with a sub-ohm and dual mesh coil that can provide a massive cloud vaping experience. Widewick™ technology and rechargeable 650mAh battery guarantee that the taste keeps pure and smooth.
Product Specification
Size:82.5*49*19mm
E-liquid capacity:12ml
Puffs: up to 5000
Nic. strength:1.7%, 1.2%
Battery capacity:650mAh
Charging:DC 5V (USB-C)
Coil resistance:0.7ohm (dual mesh)
Find more details about Vaal E5000-DL here.